Asphalt roof shingles systems are continuing to prove a popular choice with builders and homeowners throughout Australia. The material has already established itself in the US market, with over 80 per cent of homes using asphalt roofing materials. As we share a similar climate over here in Australia, people are beginning to sit up and take notice of the benefits that asphalt shingles provide to their homes.
Asphalt shingle roofing systems withstand the varying elements of the Australian climate. They are also a rust-free alternative to many other roofing materials, and are available in a wide range of naturally sourced colours, complementing our diverse Australian environment. Asphalt shingles are a durable material, backed up by its extreme resistance to fire – giving it a class 'A' fire rating, which will come as a huge comfort to homeowners with family in mind.
The application of asphalt shingles roofing is simple to carry out, which creates a significant reduction in labour costs. Its overlapping design also provides a reliable waterproofing solution. The minimal water absorption makes the shingles safe against any frost, which often arises due to cold mornings. It is a lightweight material reducing any dead loads on your roof.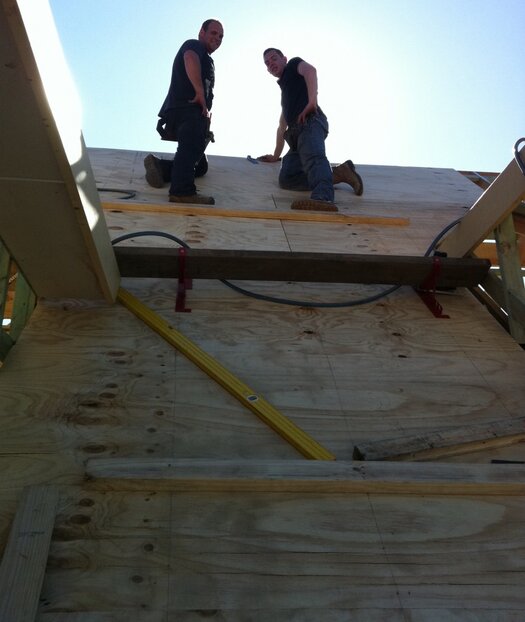 Another positive aspect of asphalt roofing is the low maintenance it provides. The nature of an asphalt shingle system makes repairs easy. The shingle strips used to create the roof have mineral granules embedded into the material. A sure sign that these strips need replacing is when you find these granules have washed away. A handy tip when replacing shingles is to ensure you carry out the work on a warm day. The heat makes the strips more flexible, which reduces the risk of them cracking.
Asphalt shingles roofing continues its rapid growth as the most popular roofing material used on residential homes today. For more information on this particular roofing material, contact Asphalt Shingles Roofing Materials Australia.